[ Previous | Index | Next ]
The Dwarven Militia was, of course, one of the first clan that refounded after the Ripture Wars. Warplet had disappeared for a few months so I naturally took charge in my new persona as Math, Warplet's brother. Here we are as newbies killing our first Zerk, before clan registration was open.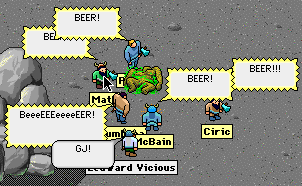 Ledward Vicious was a member of the Sun Dragon Clan at the time, but he eventually came around to where he belonged. He's been waiting pretty patiently for those green helms. ;>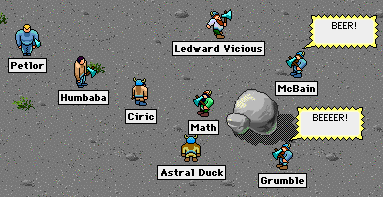 Here I am with Fensaith, Thok Da Warrior, Astral Duck, and Grumble, founding the clan at last. It was within two hours of the Registration building opening, but still a few clans were able to sneak in ahead of us. If only I didn't have work!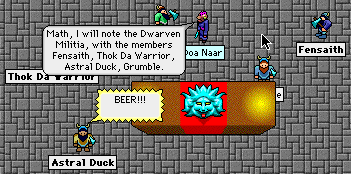 BEER!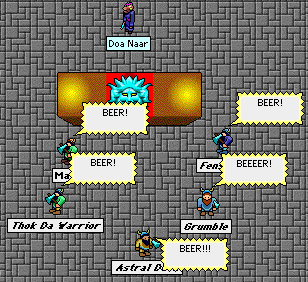 Here is one of the first DM clan meetings. Besides the two Sylvans, the rest are all still members of the clan today.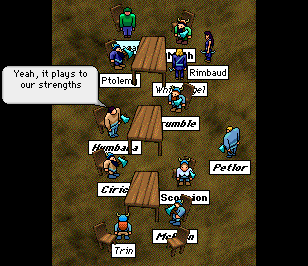 A momentous occasion as Jono, or founder, finally returns to the True Clan!